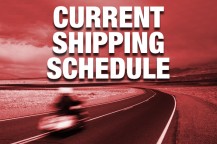 Due to the ongoing COVID-19 Coronavirus Panedemic, National Cycle will be pausing our operation and shipping on a modified schedule from March 30th through April 7th.
We will be shipping on Monday March 30th and Thursday April 2nd.
National Cycle will return to normal operating hours on April 8th.
We appreciate your business and support!