New to Buying Motorcycle Windshields?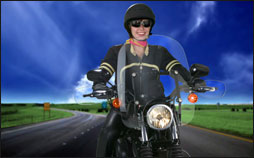 Why Buy a Motorcycle Windshield?
Decreasing wind blast reduces riding fatigue. Motorcycle windshields can also help combat back pain and arm strain, as well as shield you from certain debris.
Learn More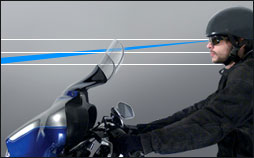 How Do I Fit My New Motorcycle Windshield?
Height is a preference, but the recognized standard is to be able to look just over the top of your motorcycle windshield to see the road ahead at a distance of 50 feet.
Learn More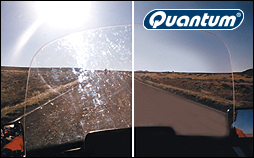 Why Hardcoat Motorcycle Windshields?
National Cycle's exclusive Quantum® hardcoating is the state-of-the-art in motorcycle windshield scratch resistance and optical clarity. How good is it?
Learn More