PCQ Technologies for OEM Manufacturers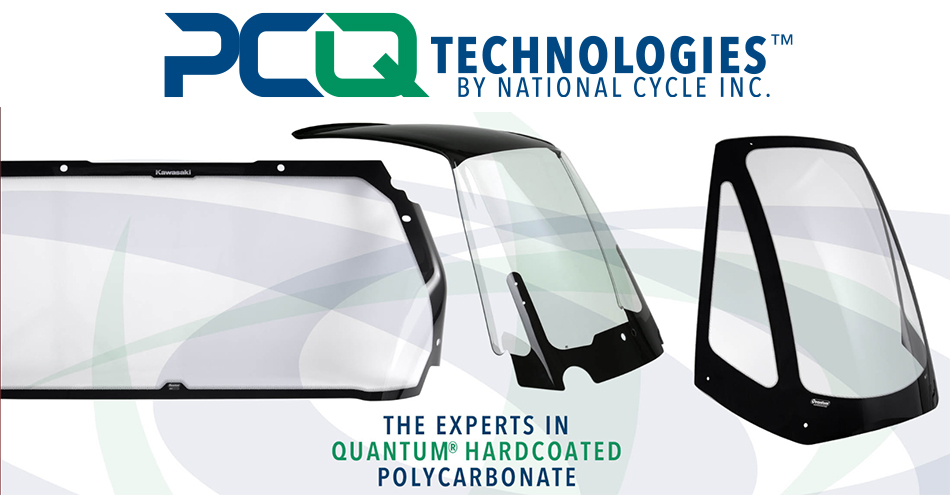 PCQ Technologies™ has unparalleled expertise in producing large windshields, canopies, doors, and other enclosures for the world's electric transportation, utility and industrial vehicle market.
Polycarbonate and PCQ Technologies' exclusive Quantum® hardcoat, combined with leading-edge technology and large-scale manufacturing, deliver high optical quality and superior scratch-resistance in lightweight, formed polycarbonate components that are USA DOT AS2-AS7 compliant and E8 43R - 019577 certified for automotive use.
PCQ Technologies' extensive polycarbonate manufacturing capabilities and their exclusive Quantum hardcoating are reasons why the company is excited about the future. Barry Willey, President and CEO, states that "Polycarbonate performs in a way that automotive glass simply cannot. Our products are a demonstration of our technology, and we see great opportunities for enabling and advancing these future vehicles."
Discover Our Capabilities
TALK TO US
Jason Howard, European and Asian OEM Account Manager
+44 1938 554992
jason@pcqtech.com
Ed Sutter, North American OEM Account Manager
+1-949-422-3505
ed@pcqtech.com