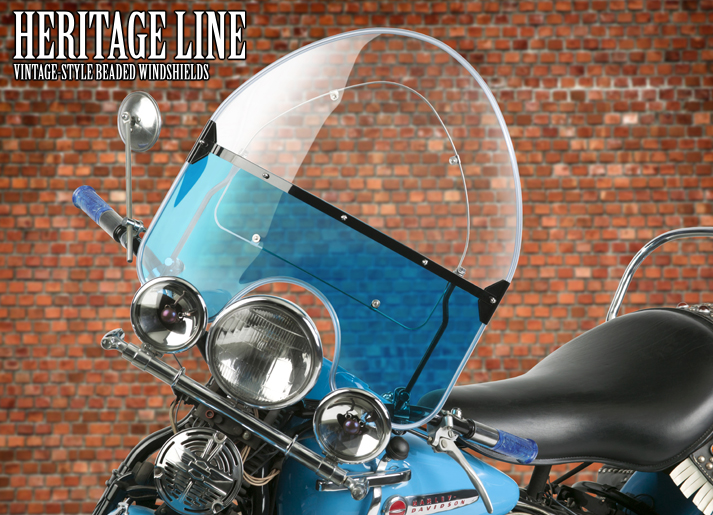 FOR IMMEDIATE RELEASE
Maywood, IL – Vintage Restoration Experts: Vintage-Style Beaded Windshields in four color options are now available for restoring your 1936-47 Knucklehead or 1948 Panhead!
These windshields were modeled directly from actual vintage windshields that National Cycle manufactured beginning in 1937. If your original windshield is old or cracked, replace it with an exact reproduction made by the same original manufacturer – National Cycle.
Complete Windshields
The National Cycle Vintage Beaded Windshields come complete with mounting hardware exactly like the originals, and with lower sections in your choice of Clear, Blue, Red or Black.
Period-Correct Reproductions
Original period windshields were made from Pyralin plastic, which was somewhat flexible and thus required a beaded edge as well as a steel reinforcing ring.
These new reproductions are made from virtually unbreakable polycarbonate with the upper section having National Cycle's exclusive Quantum® hardcoating for the world's best scratch resistance.
The beaded edge and steel ring are retained for an authentic, period-correct appearance.
Restore the original glory of your vintage Milwaukee iron – with National Cycle's Vintage Beaded Windshields!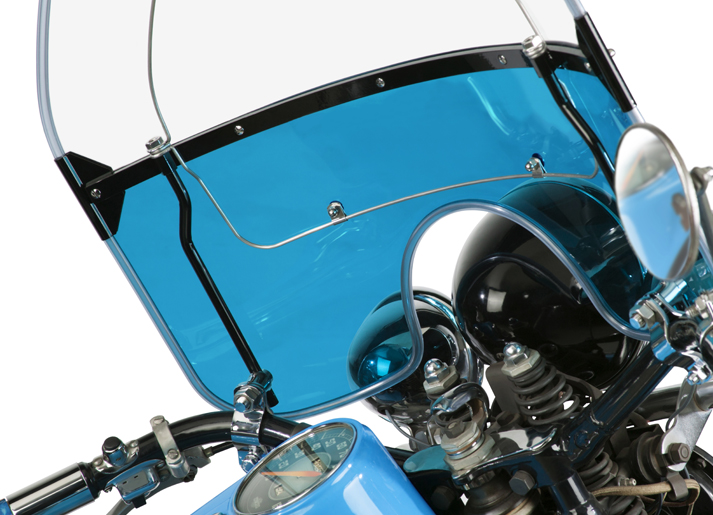 All National Cycle polycarbonate windscreens are protected by a 3-Year Warranty against breakage.
N2200 Vintage Beaded Windshield; Clear Lower; Retail: $459.95
N2201 Vintage Beaded Windshield; Red Lower; Retail: $459.95
N2202 Vintage Beaded Windshield; Blue Lower; Retail: $459.95
N2203 Vintage Beaded Windshield; Black Lower; Retail: $459.95
National Cycle products are proudly made in the U.S.A.
Download high resolution photography of National Cycle's Heritage Line of Vintage-Style Beaded Windshields.
Press/Media Contact
National Cycle Inc.
877-WSCREEN (877-972-7336)
www.nationalcycle.com
###