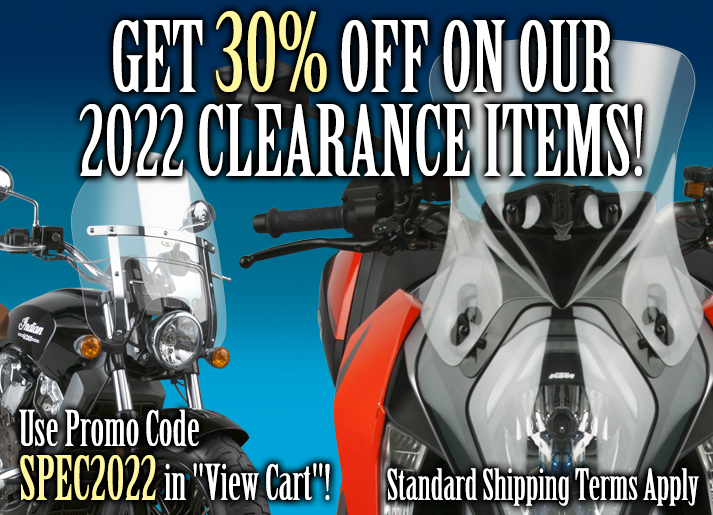 While supplies last, you can get 30% Off on special clearance items.
Check out the complete listing of National Cycle and ZTechnik windscreens and accessories. Full product warranties apply!
Shop for:
National Cycle and ZTechnik VStream Windscreens
Popular Cruiser Windshields
SxS UTV Windshields
Cruiseliner™ Quick-Release Mount Kits
QuickSet™ Backrest Mount Kits
Cast Fender Tips
ZTechnik Accessories
Use promo code "Spec2022" in "View Cart" to get 30% Off our already low prices on these select items.
This special promotion is limited to inventory on hand, and cannot be combined with other promotional offers or discounts. All sales are final on clearance items.