About National Cycle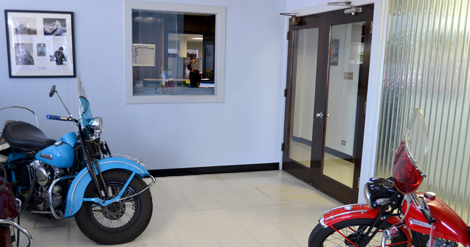 The company known today as National Cycle, Inc. started in Chicago, Illinois in 1937 as Nation's Cycle Center. The company was founded by a young man, Mr. Gordon Willey (1903-1989), who believed that success in business required "Total Customer Satisfaction".
This business philosophy was the beginning of a long and successful tradition. It's a tradition we maintain today as we continue building the finest motorcycle windshields and accessories riders can buy.
National Cycle, Inc. is the world leader in motorcycle windshield manufacturing, with more distribution than any other windshield company in the world.
We are the OEM supplier to BMW, Harley-Davidson, Honda, Kawasaki, Polaris, Suzuki, Triumph, and Yamaha – companies who share our philosophy of quality design and manufacturing.
National Cycle has developed more innovations and holds more patents for the design and production of windshields than any other company in the industry. We listen to our customers and work hard to maintain our leadership position. We are proud that we continue to design, engineer and manufacture our fine products at National Cycle, Inc. U.S.A.
OUR QUALITY POLICY
We are committed to meeting our internal and external customers' requirements and having a culture of continuous improvement with quality being the responsibility of every employee.