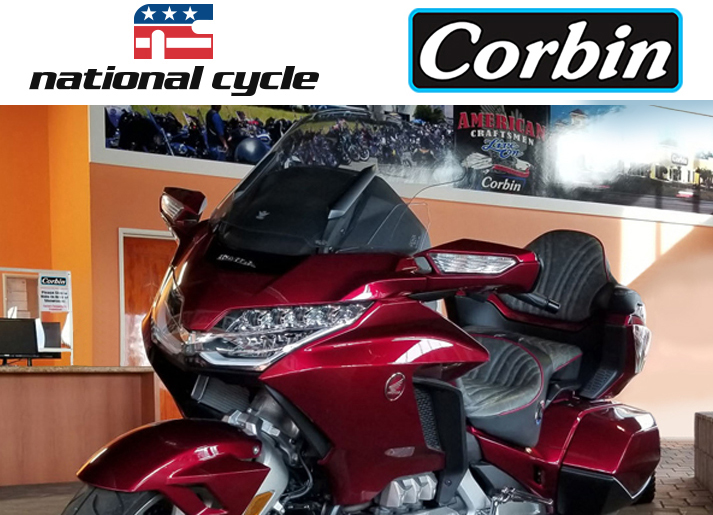 Gold Wing Riders: Ride with National Cycle and Corbin Saddles. Ride with the Leaders!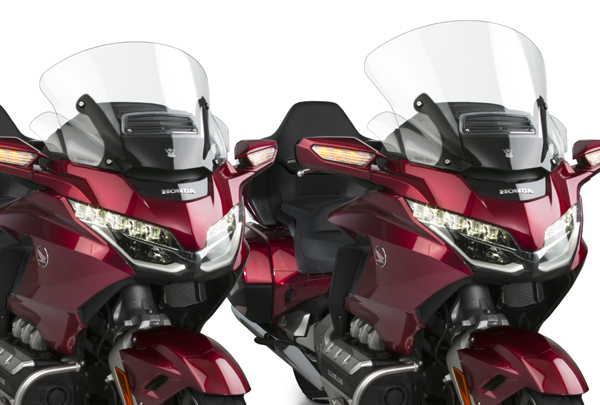 National Cycle VStream® Windscreens for 1988-20 Honda Gold Wing Motorcycles
National Cycle's VStream® Windscreens have set the standard for Gold Wing touring performance. No other windscreen even comes close! The patented "V" profile creates a quiet and comfortable riding experience unequalled by any windscreen on the market.
Plus they're made from thick, sturdy polycarbonate for bulletproof strength with National Cycle's exclusive Quantum® hardcoating for the world's best scratch resistance.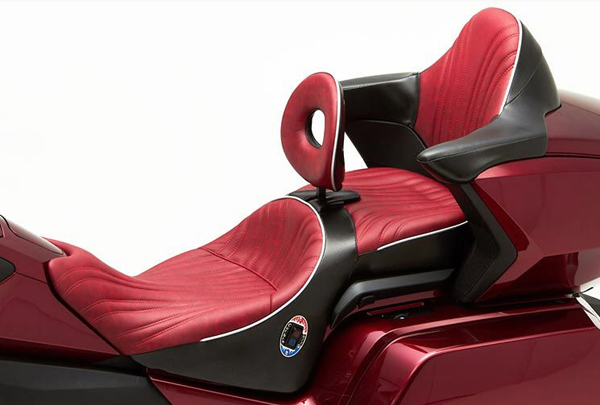 Master's Type Saddle for 2018-20 Honda Gold Wing 1800 Tour
43 years of Gold Wing development meets 50 years of Corbin seat design.
Not only have they brought all of their design experience to fruition on the new Gold Wing, they've added their latest tech too... Fire & Ice! Your comfort is assured through the application of electric heated AND cooled seating in both the rider and passenger seating areas. With the Corbin saddle, youre going to find what is beyond the horizon.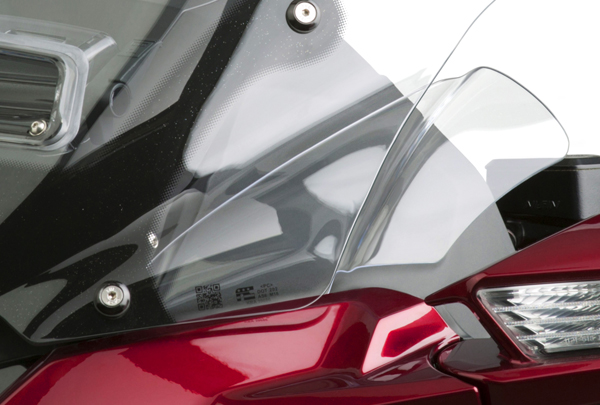 National Cycle Wing Deflectors™ for 2001-20 Honda Gold Wing Motorcycles
Our GL1800 Wing Deflectors™ are designed for one thing only: comfortable two-wheeled climate control.
Whether it's managing Summer heat or Winter chill while riding your Wing, National Cycle has the solution that's great looking, rugged, and easy to install!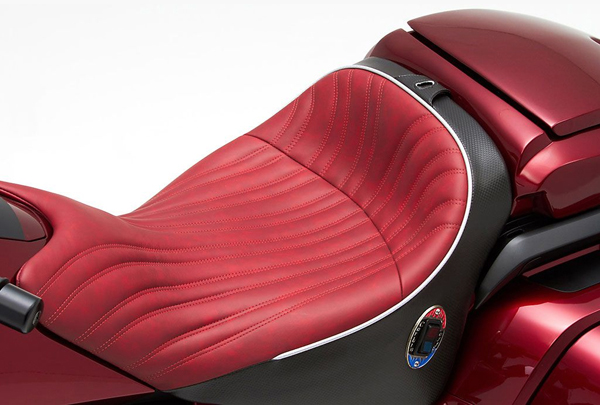 Front Saddle & Smuggler Trunk for 2018-20 Honda Gold Wing 1800
For those who tour solo or commute on the Gold Wing, Corbin offers the exclusive Corbin Smuggler. Artfully designed and color-matched to your paint to give a totally integrated look while adding convenient storage. With over 10 liters capacity, the Smuggler securely and conveniently stores all your quick-access items like cell phone, GDO remotes or even your tablet computer.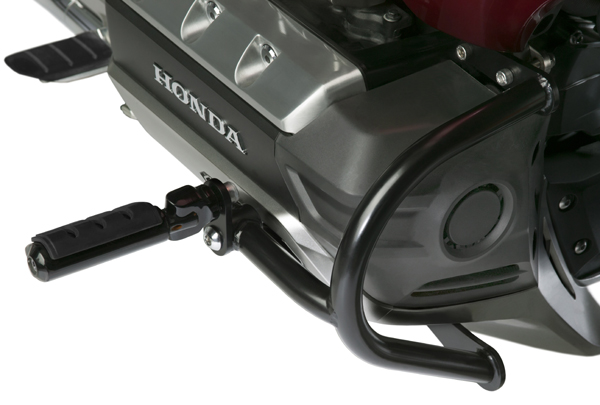 National Cycle Comfort Bars for 2018-20 Honda Gold Wing Motorcycles
Gold Wing riders – Stretch your legs and make yourselves comfortable! National Cycle has engineered the perfect set of Comfort Bars for your favorite highway pegs or footrests.
Attach your footrests using the optional swivel-adjustable mounts, which allow upward, rearward or downward positioning. Or install your favorite clamp-on footpegs at any location best suited for you.