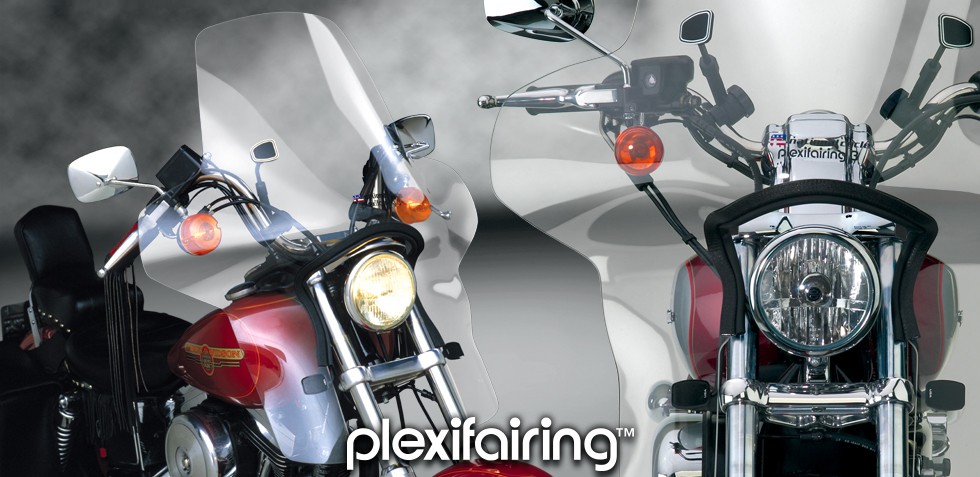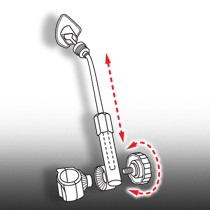 We introduced the Plexifairing™ in 1984, and it was an instant hit with riders worldwide. This windshield has truly gone "platinum". And we sell as many today as we did over two decades ago, proving that superb wind protection, rugged construction and quality materials are things that never go out of style.
The included, patented QuickSet™ hardware ensures easy installation and removal, leaving minimal hardware on the bike when the shield is off.
Plexifairing™ Applications
Close
---

---

---

---

HARLEY-DAVIDSON®

Model

Years

Plexifairing

Plexistar

XL1200/XL883R Roadster

2004-11

N8513

N/A

XL1200C/XL883C Sportster Custom

1996-10

N8513

N/A

XL/XLH/XLCH Sportster

1957-85

N8513

N/A

XL1200/XL883 Sportster

1988-03

N8513

N/A

XL1100/XL883 Sportster

1986-87

N8513

N/A

XL883L Sportster Low

2005-10

N8513

N/A

XL1200L Sportster Low

2006-11

N8513

N/A

XL1200S Sportster Sport

1996-03

N8513

N/A

XL1200N Nightster

2007-12

N8513

N/A

XL883N Iron

2009-16

N8513

N/A

XLX Sixty-One

1983-85

N8513

N/A

XR1000

1983-84

N8513

N/A

XL1200V Sportster Seventy-Two

2012-16

N8513

N/A

XL1200 Sportster 50th Anniversary

2007

N8513

N/A

FXR/FXRS Super Glide/Low Rider

1982-94

N8513

N/A

FXDS Dyna Convertible

1994-00

N8513

N/A

FXD/FXDL/FXDX/FXDC Dyna

1993-05

N8513

N/A

Windscreens are measured vertically from the headlight cutout to the top of the screen. All widths are measured in a straight horizontal line across the back of the screen at its widest point.
Learn More

Product Benefits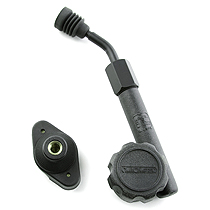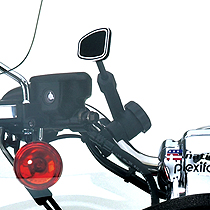 The Plexifairing™ features extended hand and leg protection to make make extended riding and long tours more comfortable.
A protective rubber gasket is closely fit around the headlight opening. The Plexifairing has No-Hole Ballsocket™ mounts and includes our QuickSet™ Hardware for riders who enjoy the advantages of excellent wind protection but occasionally like to leave the fairing at home.

Quality Features
The Plexifairing™ was the world's first quick release windshield, thanks to our patented QuickSet™ Hardware.
This hardware is designed for durability, ease of installation and hassle-free removal. Permits 10-second windshield removal, and fairing removal in under 1 minute. The QuickSet system incorporates the No-Hole Ballsocket™, which means there are no drill holes in the fairing that can produce stress cracks after hard use.

Hardware/Materials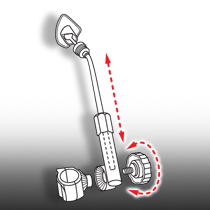 Constructed from 4.5mm thick, DOT approved High Impact Acrylic.
The Plexifairing™ incorporates our patented No-Hole Ballsocket™ technology and QuickSet™ Hardware System.
All mounting hardware is included.