National Cycle Manufacturing Overview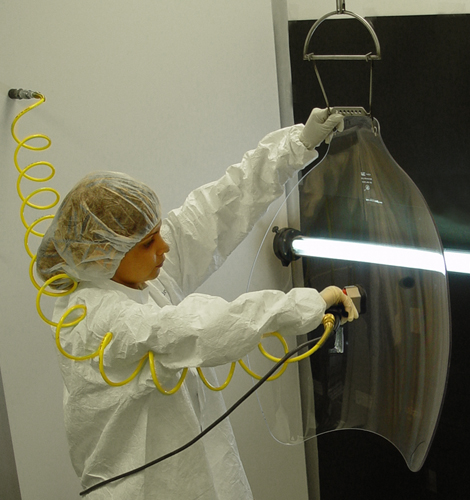 National Cycle is the pioneer in the development of hardcoated polycarbonate windshields and canopies for motorcycles, scooters, 4x4 urban utility vehicles, EV urban transport, watercraft and aviation applications.
National Cycle has a proven track record with over 80 years of experience as an innovative manufacturing partner. The Maywood, Illinois factory is outfitted with state-of-the-art manufacturing equipment. Our skilled engineers have earned a reputation in the windshield manufacturing industry as talented designers and problem solvers. They will work closely with your team to produce the highest quality product for your desired applications. National Cycle has the equipment capabilities and the staff expertise to complete your project in-house, on time, and with world-leading quality.

MANUFACTURING CAPABILITIES
PLASTICS
Routers; 3-, 5- and 6-Axis
Polycarbonate Forming
Hardcoatings
Plastic Injection Moldings
Silkscreening
METALS
Laser Cutting
Stamping/Punch Press
CNC Press Brake
Milling
Tube Bending
Swaging
Knurling
CNC Machining
Welding
Polishing
MORE CAPABILITIES
Equipment Engineering
Mold Making
Tooling
OUR QUALITY POLICY
We are committed to meeting our internal and external customers' requirements and having a culture of continuous improvement with quality being the responsibility of every employee.
The National Cycle legacy of manufacturing expertise continues today in every quality component that is produced.
Learn the history right here.