Manufacturing Overview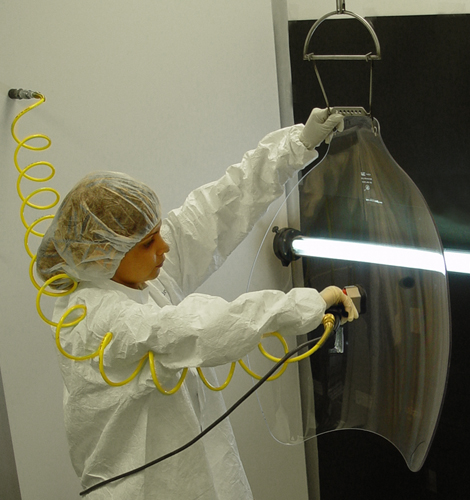 National Cycle specializes in coated plastics and metal fabrication. From aviation to motorcycling and powersports, National Cycle can supply OEM or aftermarket high quality plastic forming and coatings. In-house tooling and rapid prototyping adds value for our customers.
National Cycle has a proven track record with over 78 years of experience as an innovative manufacturing partner. The Maywood, Illinois factory is outfitted with state-of-the-art manufacturing equipment. Our skilled engineers have earned an industry reputation as problem solvers. They will work closely with your team in a tech-savvy environment to produce the highest quality product for your desired applications. Working from your ideas or your CAD data, National Cycle has the equipment capabilities and the staff expertise to complete your project in-house and on time.

MANUFACTURING CAPABILITIES
PLASTICS
Routers; 3-, 5- and 6-Axis
Polycarbonate Forming
Coatings
Plastic Injection Moldings
Silkscreening
METALS
Laser Cutting
Stamping/Punch Press
CNC Press Brake
Milling
Tube Bending
Swaging
Knurling
CNC Machining
Welding
Polishing
MORE CAPABILITIES
Equipment Engineering
Mold Making
Tooling
OUR QUALITY POLICY
We are committed to meeting our internal and external customers' requirements and having a culture of continuous improvement with quality being the responsibility of every employee.
The Willey Family legacy of manufacturing expertise continues today in every quality component that is produced.
Learn the history right here.