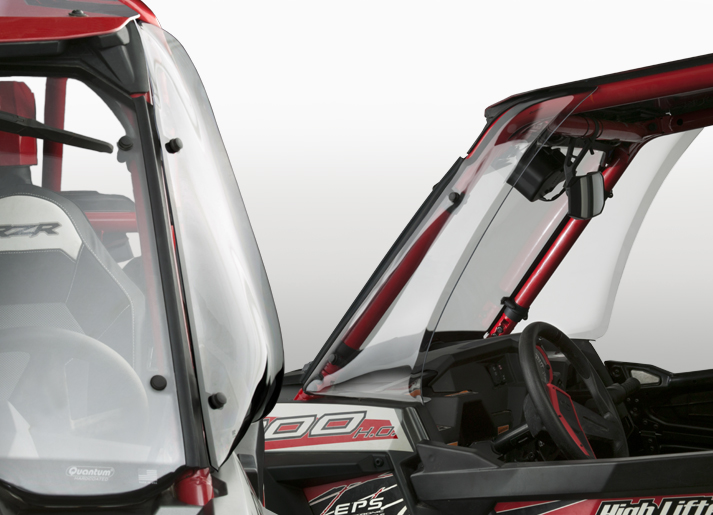 FOR IMMEDIATE RELEASE
Maywood, IL -- UTV riders thrash around in dirt, mud, sand and rain. National Cycle AirFlares™ not only step up to the challenge, but also extend the comfort of the front windshield on SxS vehicles.
AirFlares are side shields with a flared trailing edge that deflects and diverts a great deal of mud, dirt, sand, and wet from curling into the cockpit. In addition, they are highly effective brush guards as well.
AirFlares are made from Quantum® hardcoated polycarbonate for long-lasting scratch resistance and durability. National Cycle designs and engineers all products directly on the vehicle to ensure every piece fits exactly. Precision CNC routing and forming with smooth beveled edges are standard quality features. Silkscreened details add a perfect blacked-out finishing touch to this rugged UTV product.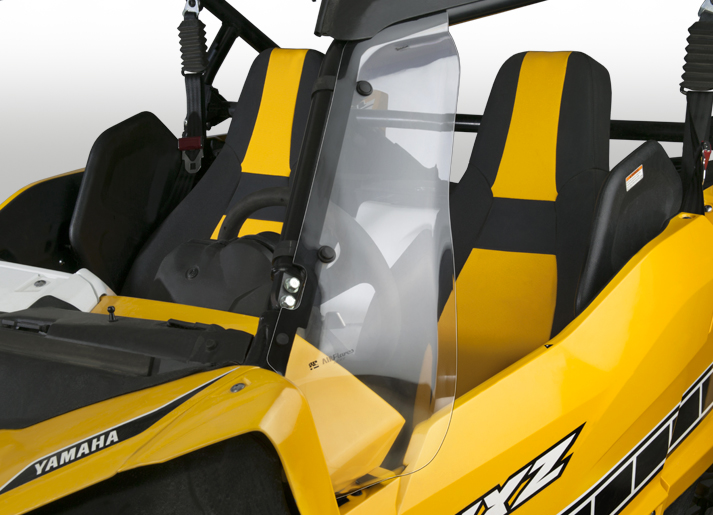 Installation is simple and can be done in 15 minutes or less. AirFlares mount to the vehicle's frame with a secure, no-rust, snap-fit clamp system. No drilling or alteration to the vehicle is necessary.
AirFlares stand up to rugged off-road use and, when installed, maintain a clear, unobstructed view from inside the cockpit.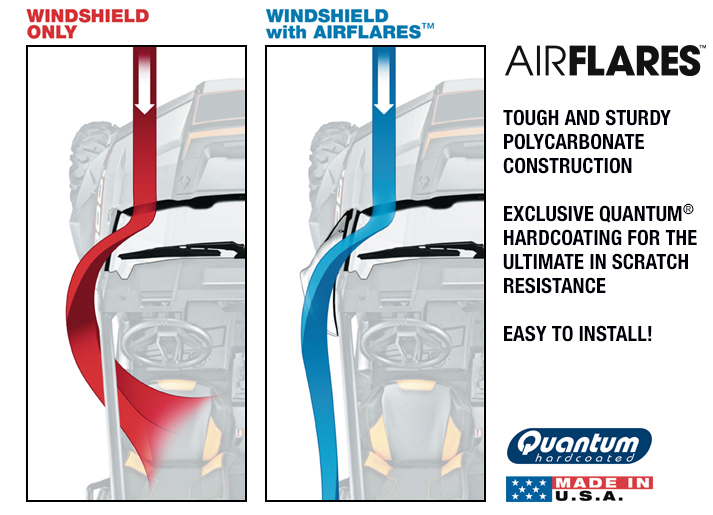 AirFlares are sold as a set; one left and one right side. MSRP is $189.95
N40200 Fits 2014-17 Polaris RZR1000
N40300 Fits 2016-17 Yamaha YXZ1000R
National Cycle products are made in the U.S.A.
Download high resolution photography of the new National Cycle AirFlares™ for SxS UTVs.
Press/Media Contact
National Cycle Inc.
877-WSCREEN (708-343-0400)
www.nationalcycle.com
###