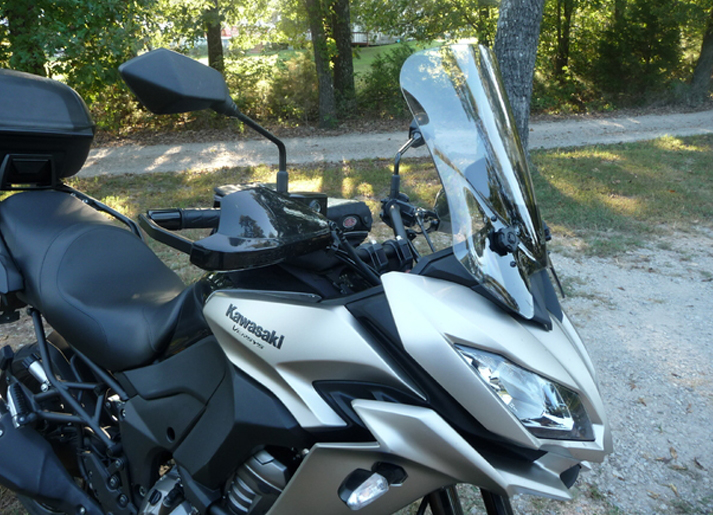 "I am very well pleased with the N20116 VStream windscreen. The wind protection is excellent, no helmet buffeting at all set at the highest or lowest setting on my Kawasaki® Versys 1000. Very little wind noise at the lowest setting and virtually none at the highest setting.
"The shape of the windscreen keeps the wind blast off of my head and body but does allow some light air circulation around my body which is welcome on a hot day, but not enough to be a problem in cold weather. I would highly recommend this windscreen to anyone, it is well designed and very high quality.
"Shipping was fast and included in the price. Everything about this windscreen and the ordering process was positive."
~ Louis W.
versys1000.com