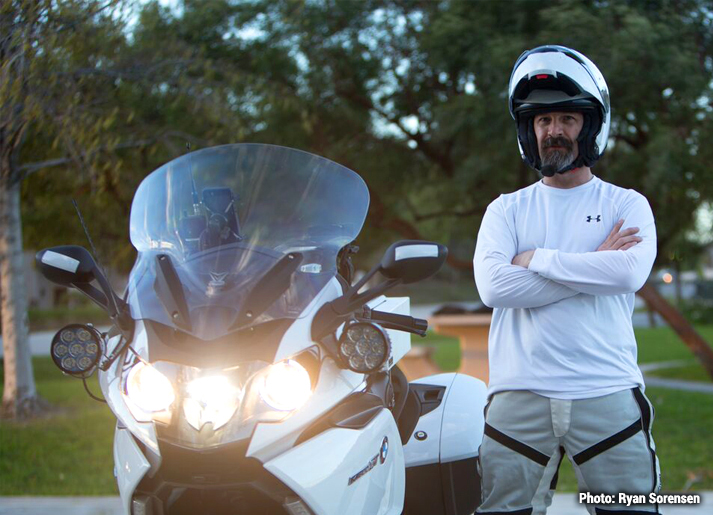 NEW YORK, NY (Feb. 08, 2016) -- Transcontinental world record holder Carl Reese set a new world record -- Los Angeles to New York City (2,829 miles) in just 38 hours and 49 minutes -- with a ZTechnik® VStream® Windscreen.
Carl rode a BMW® K1600GT fitted with a Z2464 VStream Windscreen along with supplemental LED lighting, an onboard extra fuel reservoir, a large water bladder and -- necessary for this kind of endeavor -- a catheter to eliminate the time needed for restroom breaks.
"When I set the world record from Los Angeles to New York City, I researched and purchased the best windshield on the market... ZTechnik!
"Thank you for helping me achieve my goal. This is now my sixth transcontinental record!"
Read the full story in Wired Magazine: How to Race a Motorcycle Across the US in a Record 39 Hours Straight.
National Cycle and ZTechnik congratulate Carl Reese on his phenomenal achievement... and for choosing the world's best windscreen: VStream!
Learn More:
Z2463 VStream® Touring Replacement Screen for BMW® K1600GT/GTL; Retail $259.95
Z2464 VStream® Tall Touring Replacement Screen for BMW® K1600GT/GTL; Retail $279.95