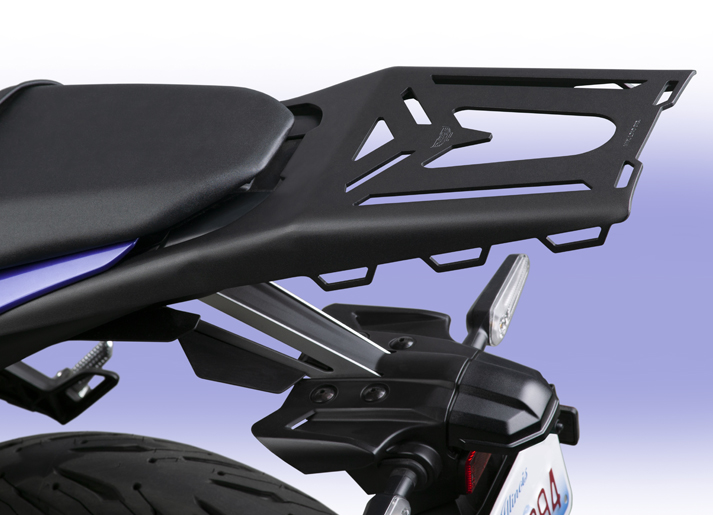 FOR IMMEDIATE RELEASE
Maywood, IL -- Joining National Cycle's line of VStream® Windscreens for the 2018-23 Yamaha MT-07 is their new Sport Luggage Rack. This rugged and superbly designed accessory is perfect for short-distance commuting or long-distance touring.
The P9305 Sport Luggage Rack is E-coated for long-term rust prevention and then powdercoated in a textured black finish.
When riding far from home, riders should bring basic emergency gear – first aid, tools, rain gear, etc. – but how are they going to carry it?
National Cycle's new P9305 Sport Luggage Rack for the MT-07 answers that question. It's easy to install and offers a sturdy platform for a big duffel bag or motorcycle tail bag. Multiple integrated tie-down points will hold a rider's gear securely.
Now when MT-07 riders plan a short or long trip, they can bring along the necessary backup.
P9305 Sport Luggage Rack; MT-07; Retail: $269.95
National Cycle products are made in the U.S.A.
Download high resolution photography of National Cycle's Sport Luggage Rack for the 2018-23 Yamaha® MT-07.
Press/Media Contact
National Cycle Inc.
877-WSCREEN (877-972-7336)
www.nationalcycle.com
###