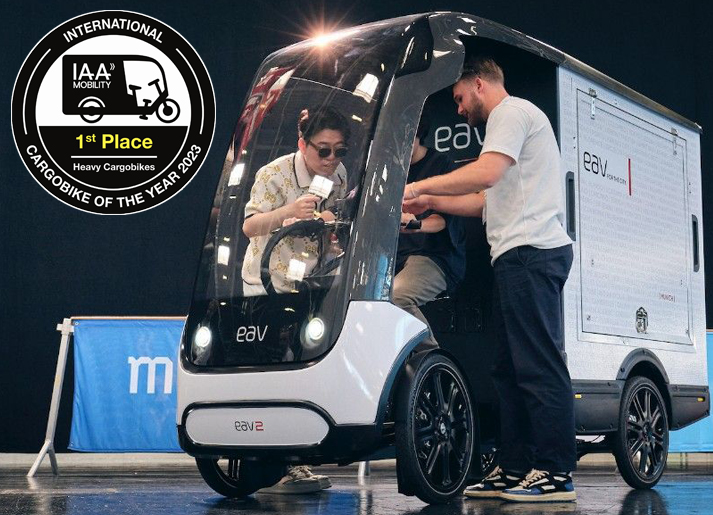 FOR IMMEDIATE RELEASE
Maywood, IL -- PCQ Technologies is proud to be a part of EAV's outstanding success in winning the INTERNATIONAL CARGO BIKE OF THE YEAR 2023 award at the recent IAA Mobility Expo in Munich, Germany.
"In an impressive field, judges noted EAV's ride experience and productivity-enhancing features as deciding factors in taking the prize.
"Huge congratulations to the whole team -- with a monumental effort from every quarter of EAV. We are putting everything into building the best vehicle possible, driven by a passion to revolutionize the last mile, leading with this award-winning, van-replacing cargo bike. Brilliant to have this recognized."
PCQ Technologies produces the windshield/canopy component of the EAV 2Cubed eCargo using their proprietary Quantum® hardcoated polycarbonate. They literally stretched the boundaries of what is possible with large formed vehicle glazings, all while reducing component weight by more than 50% over automotive safety glass.
Learn more about PCQ Technologies' award-winning capabilities at pcqtech.com.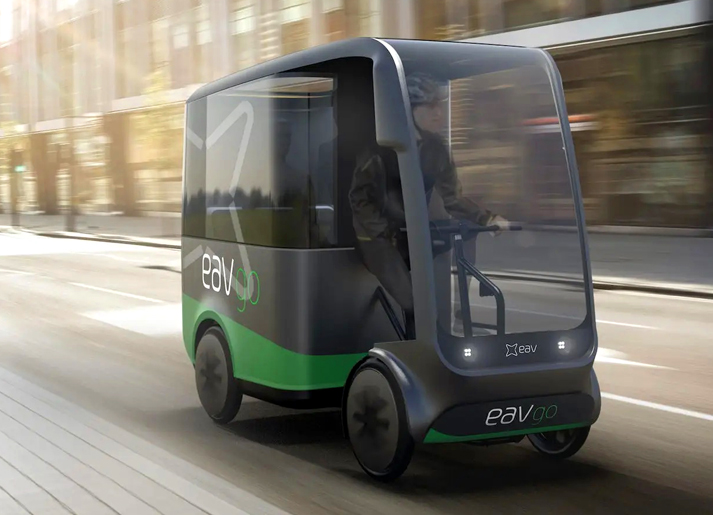 Press/Media Contact
National Cycle Inc.
877-WSCREEN (877-972-7336)
www.nationalcycle.com
###