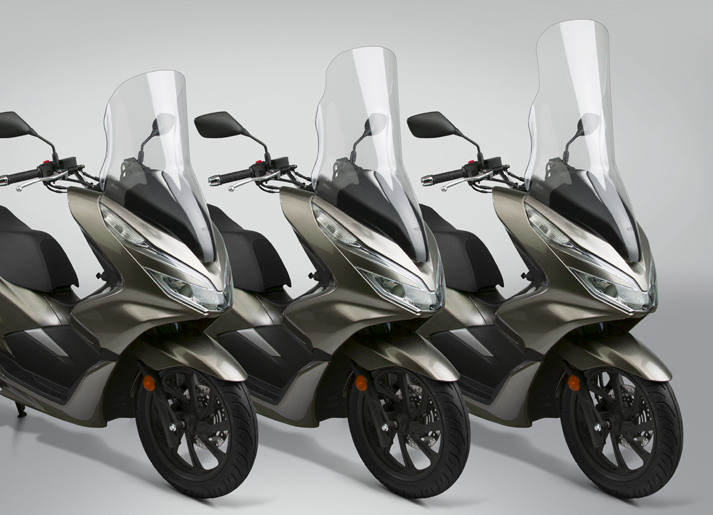 Maywood, IL – National Cycle introduces three full-size windscreens for the redesigned 2019 Honda PCX150. These new commuter windscreens work great in cool weather and rain as well as everyday riding. They're made from 3.0mm Quantum® hardcoated polycarbonate for outstanding scratch resistance and strength. Quantum hardcoat also gives these windscreens much better optical definition and clarity, and they'll stay that way a lot longer.
Advantages
• Durable polycarbonate construction means 23X greater impact resistance than acrylic/Lucite® plastic
• Quantum® Hardcoating increases scratch resistance 30X over acrylic/Lucite® plastic
• Easy installation, all hardware provided
• Covered by a 3-Year Warranty against breakage
"This windshield is great, best money spent. Installed in less then 15 minutes. Great Purchase!"
~ Terri
"Perfect fit in every way. Made my scooter so much more stable than it was. I am going at higher speeds now without realizing it. Smooth as silk. I highly recommend this windscreen."
~ Robert
N50004 Touring Replacement Screen; Clear; Retail $124.95
N50005 Tall Touring Replacement Screen; Clear; Retail $129.95
N50006 Extra Tall Touring Replacement Screen; Clear; Retail $134.95
National Cycle products are made in the U.S.A. Quantum® is an exclusive product of National Cycle Inc.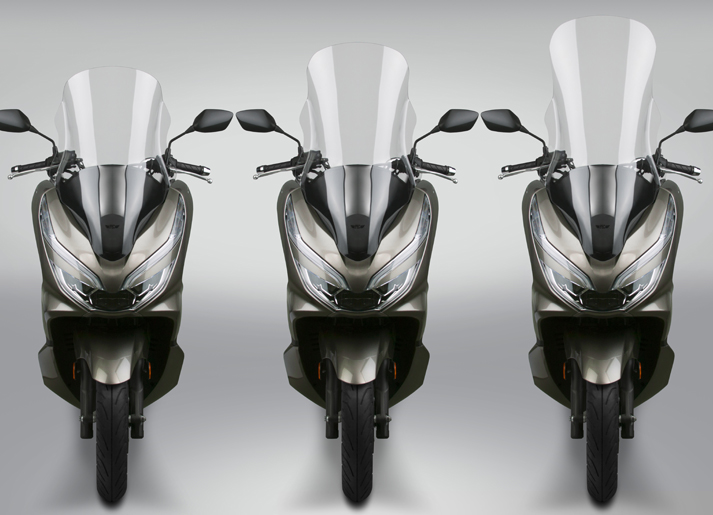 Download high resolution photos of the new Replacement Screens for the 2019 PCX150.
Press/Media Contact
National Cycle Inc.
877-WSCREEN (877-972-7336)
www.nationalcycle.com
###