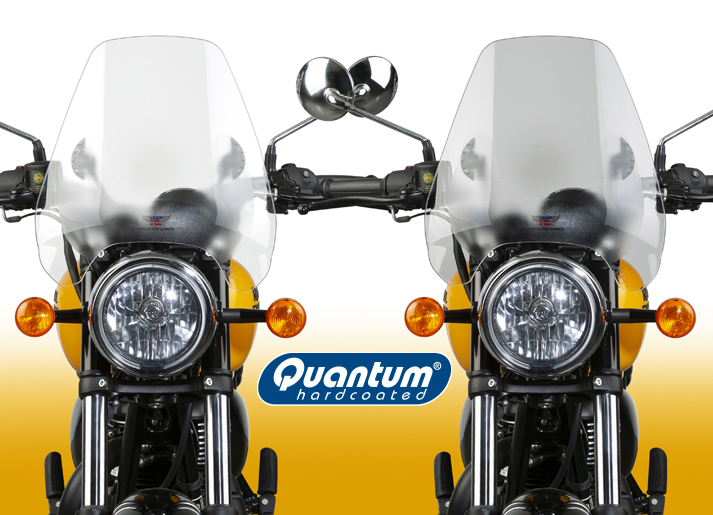 FOR IMMEDIATE RELEASE
Maywood, IL -- National Cycle's Deflector Screen™ is the most copied windshield worldwide. But only ours offers the patented no-tool Rake Adjust™ hardware. This simple rake angle adjustment feature has made this small windshield popular among motorcyclists everywhere.
The Deflector Screen attaches to the handlebars with the patented U-Clamp and Eyebolt system. As a convenience, both 7/8" (22mm) and 1.00" (25mm) handlebar clamp sets are included in each hardware kit.
Injection-molded polycarbonate with National Cycle's exclusive Quantum® hardcoating ensures that this tough scratch-resistant windshield will last a long, long time.
This is a windshield that is solidly built to go the extra mile!
Height: 15.50" (39.3cm)
Width: 15.00" (38.1cm)
National Cycle polycarbonate Windscreens are protected by a 3-Year Warranty against breakage!
N25030 Deflector Screen; Clear; 7/8" (22mm) U-Clamp Mounts; Retail: $139.95
N25031 Deflector Screen; Tint; 7/8" (22mm)U-Clamp Mounts; Retail: $144.95
National Cycle products are made in the U.S.A.
Press/Media Contact
National Cycle Inc.
877-WSCREEN (877-972-7336)
www.nationalcycle.com
###