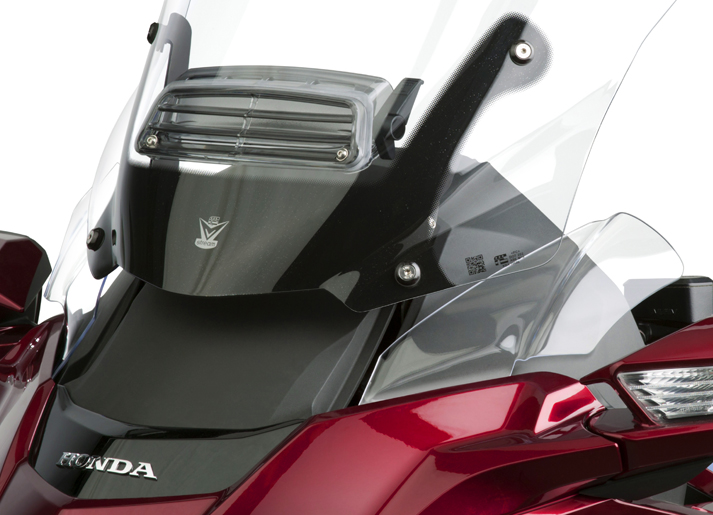 Maywood, IL – National Cycle's new Wing Deflectors™ are made from tough, sturdy 3.0mm Polycarbonate and are CNC routed for smooth radiused edges. Each piece is formed for superior wind control and then Quantum® hardcoated for long-lasting scratch resistance.
These Wing Deflectors are replacements for the OEM Windscreen Flaps and are designed to maximize the performance of National Cycle's new VStream+® Deluxe Windscreens, greatly reducing wind noise and buffeting.
NOTE: These Wing Deflectors are designed to work in conjunction with National Cycle's N20019 VStream+® Deluxe Mid Windscreen or N20020 VStream+® Deluxe Standard Windscreen. They will not work with the stock windscreen or with other aftermarket windscreens.
NOTE: Requires removal of mirrors, side fairing panels and front cowl. Installation time is approximately one hour.
N5150 Quantum Hardcoated Polycarbonate Wing Deflectors; Retail $65.95
National Cycle Wing Deflectors are backed by a 3-Year Warranty against breakage. National Cycle products are made in the U.S.A.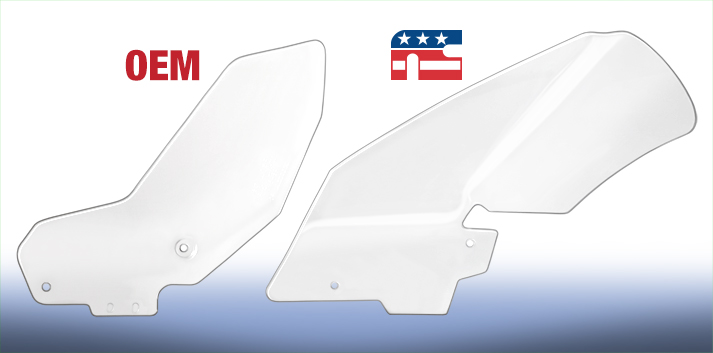 Download high resolution photography of National Cycle's new Wing Deflectors for the 2018-20 Honda Pioneer GL1800.
Press/Media Contact
National Cycle Inc.
877-WSCREEN (877-972-7336)
www.nationalcycle.com
###