ZTechnik® Extreme Adventure Gear™ Side Guards
ZTechnik's new line of Extreme Adventure Gear provides the best in rugged, superbly designed accessories for adventure bike owners, whether riding far off the beaten path or just commuting and touring the tarmac.
Learn More

Product Benefits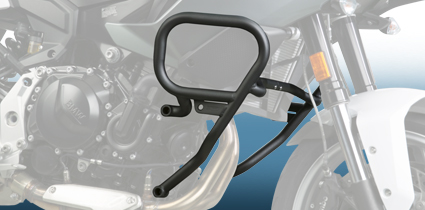 ZTechnik's Extreme Adventure Gear™ Side Guards are available in a new E-Coated/Powdercoated Black Steel finish for both the F900R and F900XR.
The E-Coat (Electrophoretic Coating) is applied inside and out to eliminate rust and corrosion, and the Black Powdercoating makes the finish tough and long lasting.
The XAG Side Guards attach to the engine mounts to to provide extreme protection in case of a spill. Integrated brackets on each guard allow the rider to mount accessory lights, video cameras, additional luggage, or whatever they can imagine.

Quality Features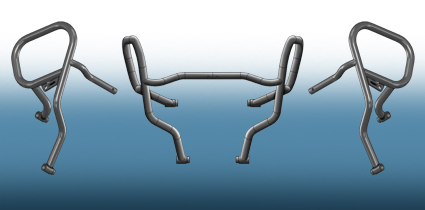 Sturdy Unit Construction
Complete installation, with the proper tools, can be accomplished in 30-45 minutes.

Hardware/Materials
MATERIALS
Electrophoretic Coated and Powdercoated Steel
HARDWARE
Stainless Steel Fasteners; All Hardware Included