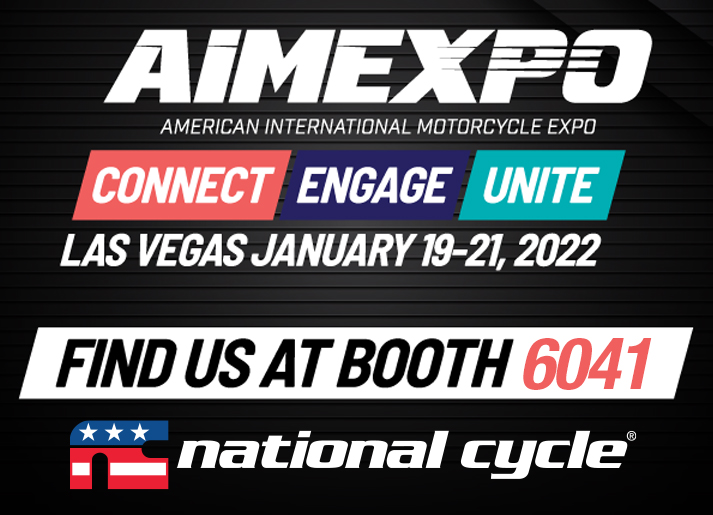 National Cycle invites all Dealers and Press to visit us at Booth 6041 at AIMExpo in Las Vegas.
This is a great chance to see all the new products from National Cycle.
Factory team members will be on site to provide you with with easy knowledge that leads to new profits.
No Supply Chain issues, and a 96+% Fill Rate!
Schedule an appointment with Paul Gomez today!
See You in Vegas!