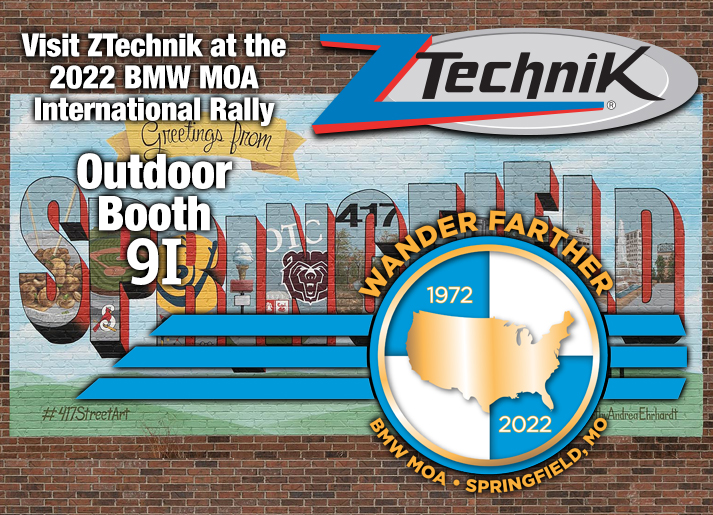 Wander Farther to the 2022 BMWMOA Rally in Springfield, Missouri on June 16-18 and visit us at Outdoor Booth 9-I! We'll have all our latest products on hand, and you can test ride them with our RIDE&BUY™ program. Or just stop by to chat and take a load off your feet.
We will have FREE windscreen installation or FREE shipping on all products purchased!
VStream Windscreens • Replacement Windscreens • Windscreen Accessories
GS Windscreen Stabilizer Kits • Polycarbonate Headlight Guards • Mirror Extenders
Stainless Steel Engine Guards • License Plate Helmet Locks • And More
ZTechnik® by National Cycle Inc.
Accessories Exclusively for BMW® Motorcycles
Test Ride a ZTechnik VStream Windscreen on Your Own Bike!

Our Ride&Buy™ demos take place at select motorcycle rallies and events around the country. Stop by our booth, try on a new windscreen and go for a ride. Chances are good that you're going to like it and want to take it home with you.

What's the catch? Well, you have to buy it first.