Deflector Screen™
From: $139.95
To: $144.95
Our Deflector Screen™ is one of our trademark products and is the most copied windshield worldwide. But now it's been upgraded to our exclusive Quantum® hardcoated polycarbonate for maximum impact strength and unbeatable scratch resistance!
It's easy to mount and easy to remove, and it's rake adjustable for the performance and looks you want!
Deflector Screen™ Applications
Close
---
Our Deflector Screen™ Windshields fit an incredibly wide range of Harley-Davidson® models dating back almost 60 years. The applications are just too numerous to list here.
Use the PRODUCTS BY BIKE main menu option to select your specific year and model to see the Deflector Screen applications and fitments for your bike.
---
Learn More

Product Benefits
Our popular Deflector Screen™ installs easily with our U-Clamp Mount System, and offers our patented RakeAdjust™ hardware. You can set the screen angle to optimize comfort and style by a simple adjustment, and the radial-tooth locking mechanism keeps the screen at the angle you choose.
The Deflector Screen is also offered with our patented QuickSet™ Mount System. QuickSet gives you the ability to remove and store the windshield quickly and easily when you prefer to ride with the wind in your face. A simple twist of the QuickSet knobs and the shield is off — in seconds!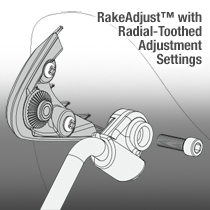 Quality Features


Constructed with state-of-the-art injection-molded polycarbonate with Quantum® hardcoating for superior impact and crack resistance, as well as unbeatable scratch resistance.



All National Cycle polycarbonate windshields are covered by our 3-Year Warranty against breakage!

Hardware/Materials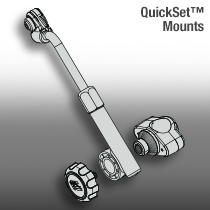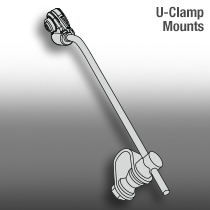 The Deflector Screen™ is available in Clear and 25% Light Tint. Made from Quantum® hardcoated polycarbonate. DOT and ABE Approved.
The Deflector Screen uses Two-Point (handlebar) mounting with choice of U-Clamp Mount System or QuickSet™ Mount System. Both have our patented RakeAdjust™ feature.
All hardware is included. Both mount systems include hardware for 7/8" (22mm) and 1.00" (25mm) handlebars. QuickSet Mounts for 1.25" (32mm) handlebars are optional.