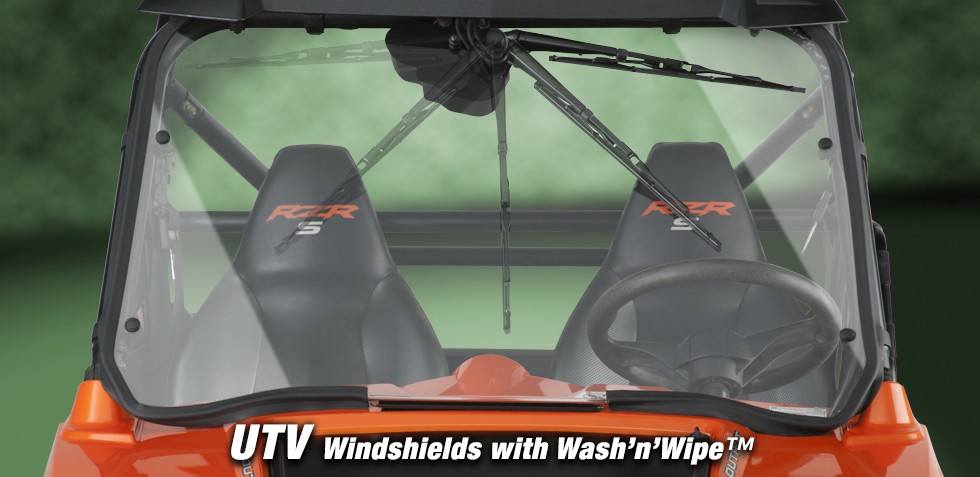 Wash'n'Wipe™ SxS UTV Windshields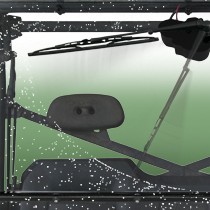 National Cycle Wash'n'Wipe™ Windshields for UTVs have a quality washer/wiper unit pre-installed. They all feature our exclusive Quantum® hardcoated polycarbonate for the toughest, most scratch resistant windshield you can own.
No matter what terrain or weather you encounter, our UTV Windshields will keep you rolling, mile after mile, year after year.
Wash'n'Wipe™ SxS UTV Windshields Applications
Close
---

---

---

FULL WASH'N'WIPE™ SxS UTV WINDSHIELDS

*

Part No.

Model

Years

BRP COMMANDER

N30402

1000 XT/DPS/LTD

2011-20

N30402

800R XT/MAX DPS

2011-20

HONDA PIONEER

N30003

700/700-4

2014-20

3D

POLARIS RZR

N30211

1000 XP/XP4

2014-18

N30232

1000 XP/XP4

2014-18

3D

N30211

900 XP

2015-20

N30232

900 XP

2015-20

3D

N30202

900 XP

2011-14

N30202

800 S

2011-14

N30202

570

2012-18

POLARIS MID-SIZE RANGER

N30205

800

2013-14

N30205

570 Crew

2014

N30205

500 4x4/Crew

2011-13

N30205

400 HD/EV 48V

2010-14

POLARIS FULL-SIZE RANGER

N30208

900D

2011-13

N30208

800 4x4/6x6

2010-13

N30208

500 4x4

2010

---

---

---

ADD-ON WASH'N'WIPE KITS FOR SxS UTV WINDSHIELDS

Part No.

Model

Years

KYMCO UXV

N30600-WK

450 All

2015-18

N30600-WK

450 Base Model

2019

N30603-WK

700

2014-18
* Full Windshields with Wash'n'Wipe™ come complete with high quality washer/wiper unit pre-installed on windshield. Fluid reservoir, switch and wiring harness installed by the owner.
3D This windshield features 3D-formed curvature rather than the traditional flat style. The benefits of a 3D-formed windshield are striking good looks, a beautiful cockpit view, and substantial added rigidity, which is particularly noticeable in full-size windshields.
Learn More

Product Benefits
Your SxS UTV can take you anywhere, any time, but your view of the road or trail ahead shouldn't be obscured by rain, mud, or debris.
Now you can get a perfectly clear view! National Cycle proudly introduces ourline of Quantum® Hardcoated Polycarbonate Wash'n'Wipe™Windshields for Can-Am/BRP®, Honda®, KYMCO® and Polaris® UTVs.

Quantum hardcoating means you can use the washer/wiper on a dirty, muddy, totally goobered windshield — and not leave a scratch. How's that for tough?
Let's make it even better — all National Cycle polycarbonate windshields are covered by our 3-Year Warranty against breakage!

Quality Features


All National Cycle UTV Windshields are made from thick, durable polycarbonate with National Cycle's exclusive Quantum® hardcoating. These are the best quality windshields you can get, with excellent optical clarity, unbeatable strength and unsurpassed scratch resistance.

Only National Cycle has the manufacturing expertise to produce UTV windshields that will hold up to the roughest terrain and constant windshield wiper use. You won't find a better UTV windshield than this!

Hardware/Materials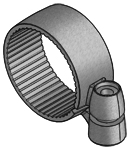 Our Wash'n'Wipe™ UTV Windshields are packaged with complete mounting hardware, including our custom-designed Wraparound Clamps for UTV roll cages. The washer/wiper unit comes pre-installed on the windshield. The Fluid Reservoir, Fluid Switch and Electrical Wiring Harness come with detailed installation instructions to get you from start to finish without a hitch.
Once you see how great it works, you'll wonder how you did without it!