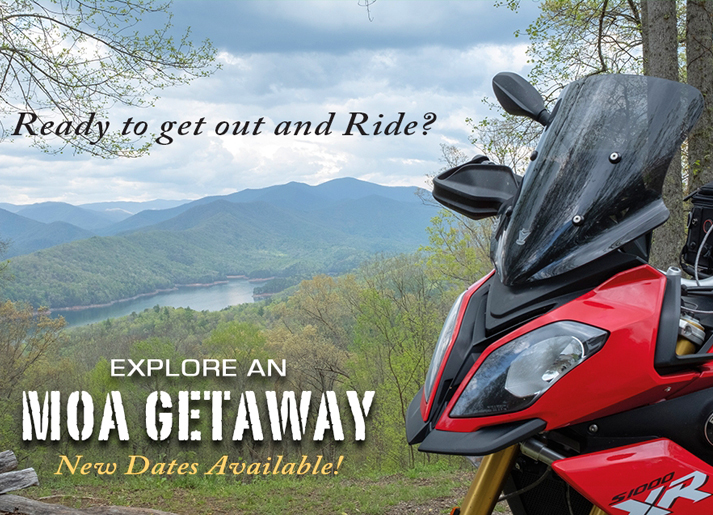 It's time for some post-lockdown freedom, and BMW Motorcycle Owners of America has the road wide open.
With so many motorcycle rallies getting canceled nationwide, a smaller gathering of road-hungry riders makes sense.
2020 MOA Getaways are currently planned for locations across the country. Check the Getaway Registration page for full details.
"Spread across the United States in bucket list locations, each Getaway provides a unique opportunity to ride some of the best roads and spend time with fellow BMW riders. From the spectacular California coast to the lush Green Mountains of Vermont, MOA Getaways feature exceptional riding opportunities."
While these are BMW MOA events, you don't need a BMW motorcycle or even a BMWMOA membership to attend. All riders and all motorcycles are welcome.
You don't even need a National Cycle/ZTechnik windscreen, though it's highly recommended ;-)