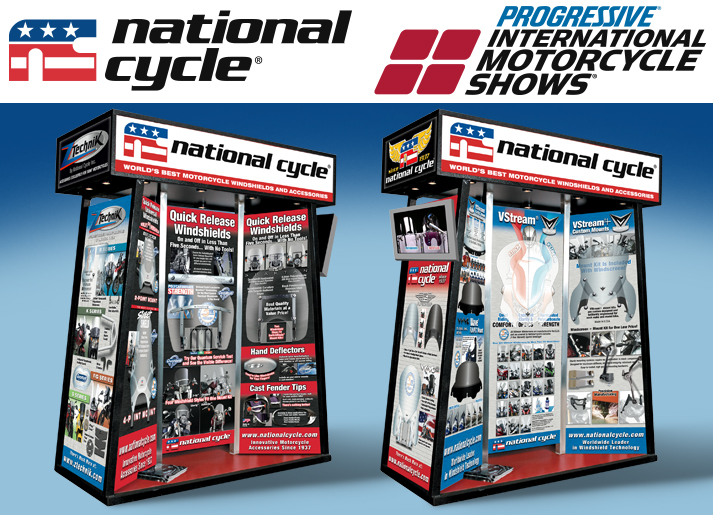 Make sure to attend the Progressive International Motorcycle Show near you, and visit our National Cycle/ZTechnik Kiosk in The Marketplace!
Ask about the newest Windshields and accessories for the motorcycle YOU ride. Check out our VStream® Windscreens for touring, sport and adventure bikes, and our range of quick-release windshields for American and metric cruisers.
The current Progressive International Motorcycle Shows tour schedule and tickets can be found here.
National Cycle products are made in the U.S.A.
Follow National Cycle on
Facebook • Twitter • Instagram • YouTube
Follow Progressive International Motorcycle Shows on
Facebook • Twitter • Instagram • YouTube