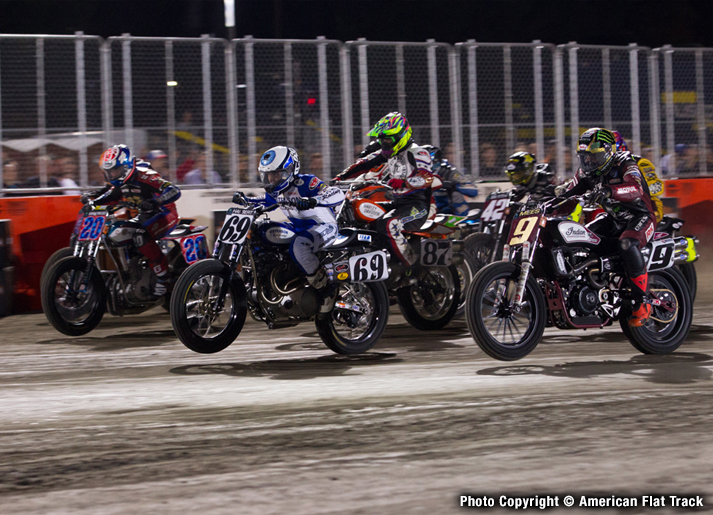 AMA Pro Racing Press Release (excerpts):
MINNEAPOLIS, Minn. (July 14, 2017) -- Sammy Halbert looked dialed in all day on the Harley-Davidson XR750. He was fastest in practice, topped qualifying and convincingly won his heat race. But in the final event, it looked like Indian Motorcycle/Rogers Racing's Jared Mees had something for Halbert when he bagged the holeshot. But Halbert stayed with Mees, patiently awaiting the right opportunity. Once he took it he never looked back.
Also making good use of the old XR's strength on a slick track was Jeffrey Carver, Jr. The Carver's BBQ rider also got past Mees and had silver in the bag before bad luck struck in the form of a flat front tire. It was something that Mees acknowledged straight away, and perhaps there's no one who could relate to X Games heartache more than Mees.
"Honestly I was a third-place guy tonight," Mees said. "It's unfortunate what happened to Jeffrey Carver (Jr.). He was silver all the way and we were bronze, but he had some unfortunate luck. I had the same thing happen when I was leading it (in 2015). So I can feel his pain."
Joining the pair on the podium was Indian Motorcycle Racing backed by Allstate rider Brad Baker. Like Halbert, Baker was also on good form all day, but a costly error on the start hurt Baker's chances.
"I didn't get the greatest of start, I mean I almost crashed," Baker said. "This was a track where you really needed to get out front, because it was one of those types of tracks where if tried to push too hard, you actually went backwards. It even dried out and got a little bit slicker for the Main event. It was a fine line of not pushing hard but just trying to hit your marks and put the power to the ground."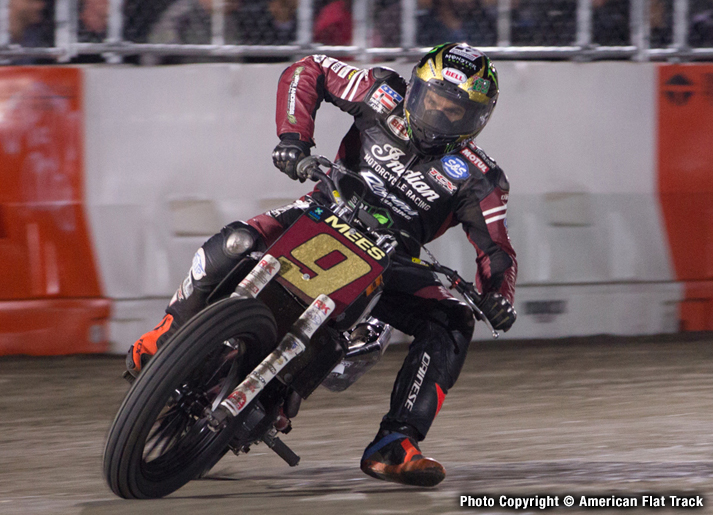 2017 X Games | Results
1 ... Sammy Halbert
2 ... Jared Mees
3 ... Brad Baker
4 ... Jeffrey Carver Jr.
5 ... Henry Wiles