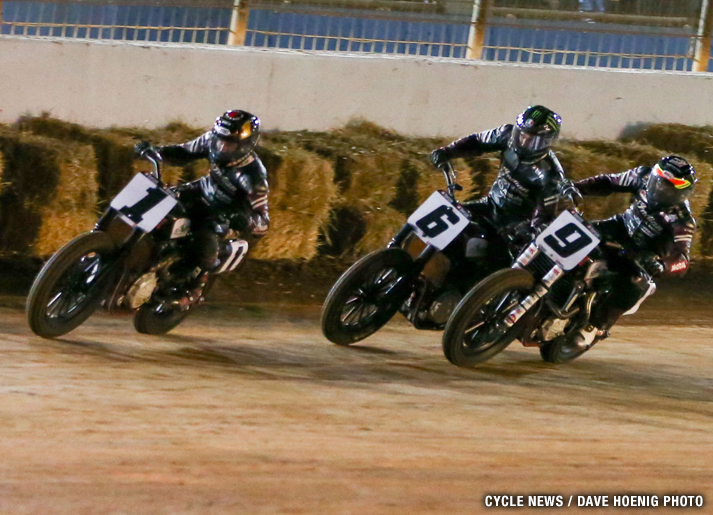 Indian Motorcycle Int'l. Press Release (excerpts):
MINNEAPOLIS (June 28, 2017) -- Indian Motorcycle Racing, which made its historic return to flat track racing this year after a 63-year hiatus, today announced it will make its X Games debut in its hometown of Minneapolis on July 13. The Wrecking Crew, featuring 2015 inaugural gold medalist Bryan Smith, 2016 gold medalist Jared Mees and two-time bronze medalist Brad Baker, will pilot the Indian Scout FTR750, a race-bike that has captured eight Grand National wins and 22 of the season's 27 total podiums in its first American Flat Track season. Special guest rider and veteran road racer Larry Pegram will join the three Wrecking Crew riders.
"It's been an incredible season thus far, vastly exceeded our expectations, and having the opportunity to compete in the X Games in front of our hometown is truly special," said Reid Wilson, Indian Motorcycle Marketing Director. "In addition to being our first time at X Games, this will be the first time we have four Indian Scout FTR750 race bikes in the field, with renowned road racer Larry Pegram joining the Wrecking Crew for this event."
This marks the second consecutive year that the 43-year-old Pegram has been invited to compete at the X Games flat track race, bringing significant experience and a competitive edge to the track. For this year's games, Pegram was motivated by the notion of riding this season's most dominant race-bike, the Indian Scout FTR750. He will wear Indian-branded leathers and pit alongside Mees during the event.
In its first year back to flat track racing, and on a brand-new race bike, Indian Motorcycle Racing, backed by Allstate, has taken the sport by storm. The Indian Wrecking Crew currently sits first, second and third on the American Flat Track leaderboard, and is the only manufacturer to have a rider reach the podium at each of the nine Grand National events this season. The team faces their next challenge at the Rolling Wheels Half-Mile on July 8, before heading to the X Games on July 13.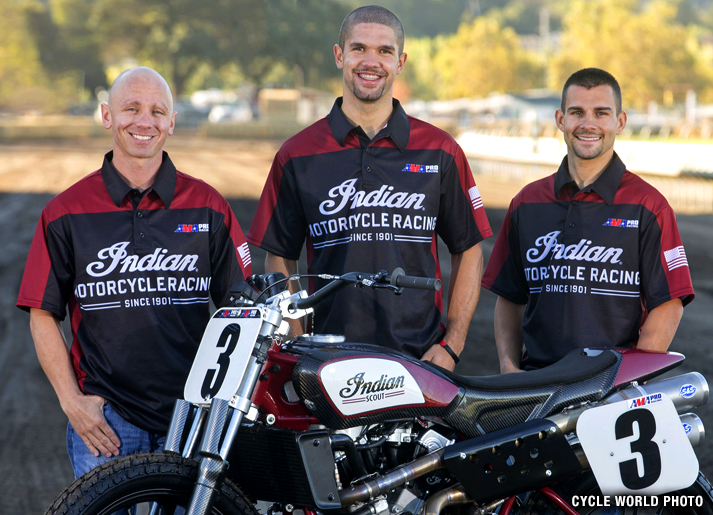 Left to right: Bryan Smith #1, Brad Baker #6, Jared Mees #9.