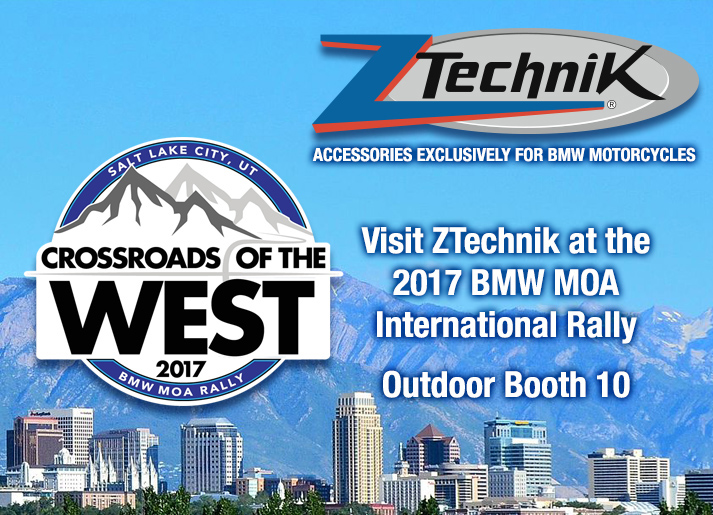 Visit ZTechnik at the 2017 BMWMOA International Rally!
Ride on out to the 2017 BMWMOA Rally in Salt Lake City, Utah on July 13-16 and visit us at Outdoor Booth 10! We'll have all our latest products on hand, and you can test ride them with our RIDE&BUY™ program. Or just stop by to chat and take a load off your feet.
Be sure to check out our new Z5220 Windscreen Stabilizer Kit and our z5002 GS Fairing WInglets!
While you're around, enter your name for our Daily Prize Drawings!
We will have FREE installation or FREE shipping on all products purchased!
VStream Windscreens • Replacement Windscreens • Windscreen Accessories
GS Rake Adjust Kits • GS Windscreen Stabilizer Kits • Headlight Guards • Mirror Extenders
Carbon Fiber Fuel Cap Trim and Tank Protectors • Machined Aluminum Plugs, Caps and Trim
Stainless Steel Engine Guards • Touring Trunk Racks • Passenger Arm Rests
License Plate Helmet Locks • ZTechnik Accessory Mounts and Adaptors
ZTechnik® by National Cycle Inc.
Accessories Exclusively for BMW® Motorcycles